I have an old MacBook Pro running Big Sur which is the latest OS I can use. I have an iPhone 12 Pro that has the latest iOS version.
Whenever I connect my iPhone to my Mac, I get this dialog box: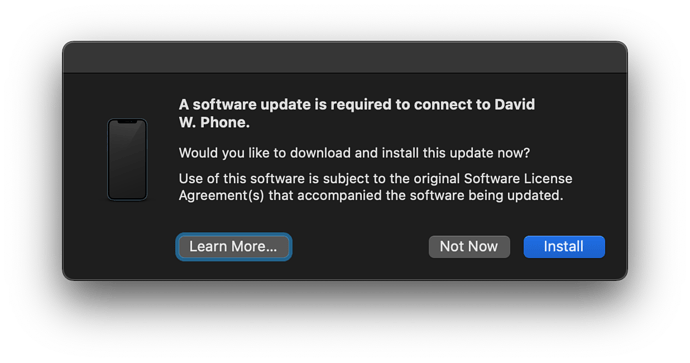 Fine. I understand that. This is telling me that I need a small update to connect my iPhone to my Mac, so I can see its contents.
I click Install, and I get the following window: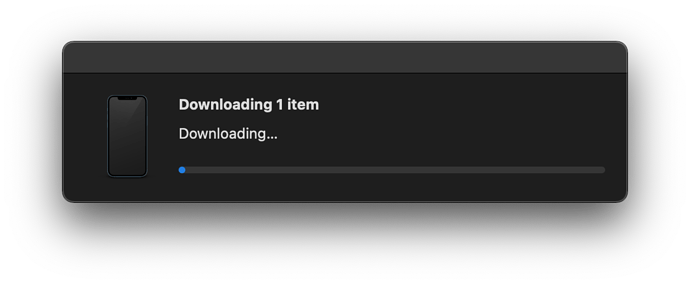 And, it just sits there on Downloading forever. The progress bar never moves. To get rid of it, I either have to kill it via Activity Monitor (MobileDeviceUpdate) or reboot my Mac.
Is there something I need to do in order to get this download to work and install. I have a feeling it's trying to install a macOS 12 install and can't because I'm just on macOS 11.6.4.