…Instead, they bounce back.
Here's what happens. I start with the vast majority of my photos in my Shared Library, one of Apple's best new features (my wife can finally use her own Apple ID on her phone). I had actually moved all my photos to the Shared Library, but somehow these hundreds were still under the Personal: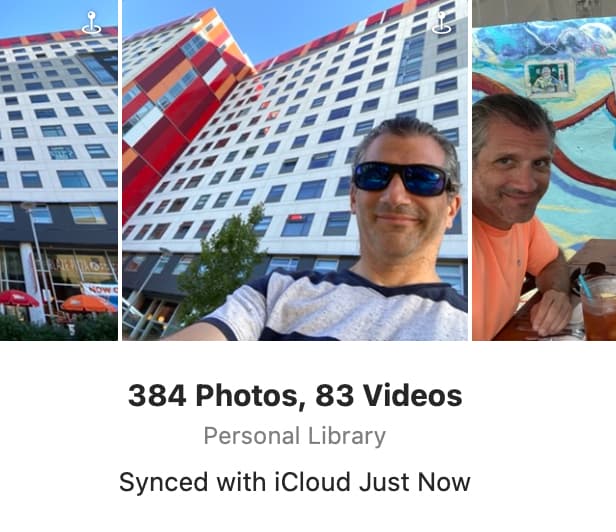 So I select all of them, "right click", and then say "Move 467 Items to Shared Library". After a few seconds of thinking, they're all gone, and I see this: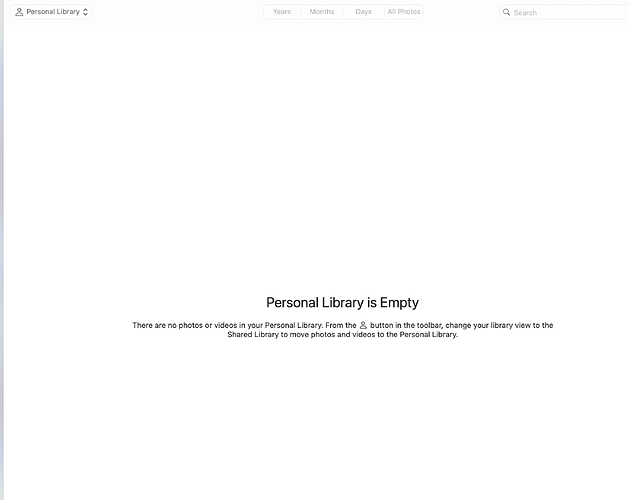 Great!
But then after about 1-3 minutes, these same photos start popping back in to the Personal Library! Within another 20s, they're all back, and I'm back where I started. I've repeated the process many times, on two different Macs and an iPhone all using the same iCloud ID, and the results are always the same. These photos will not move.
So I tried moving some individual photos, or groups of photos. Interestingly, some of these will move (and stay moved). But others will not: they bounce back. Repeated attempts at the same photos don't produce different results; it's not like a temporary failure of some kind. There is clearly something about specific photos that is failing.
Another observation is that things do appear to move or not move as a batch: it seems as though if even one item cannot move, then the whole batch "rolls back". It's an atomic transaction. That's generally good practice in software, though. But it means that it's trial-and-error to figure out which are the "bad players".
I took a shot at looking at Errors in Console, and, predictably, Photos shows a bunch of rather unintelligible junk. But I've spent enough time in Console to know that errors are spewing all the time, even when things appear to be running great. So that's not proving helpful to me.
I also don't see a pattern to what won't move, such as certain "media types", although I haven't done a lot of experiments that way yet.
So this is puzzling and annoying, and I can't seem to find anyone else discussing it online.
Ideas??