For years, I used a picture from my computer as my Game Center avatar (the same Babylon 5 shield I use here), but at some point in the past, Apple removed the ability to do this. Today, the Game Center settings page only lets you pick different colored initials or Memoji icons. If you replace a photo-based avatar with one of these, there's no way back.
Or so I thought, until I ran across this video. Which worked on my iPhone (13 mini, running iOS 17):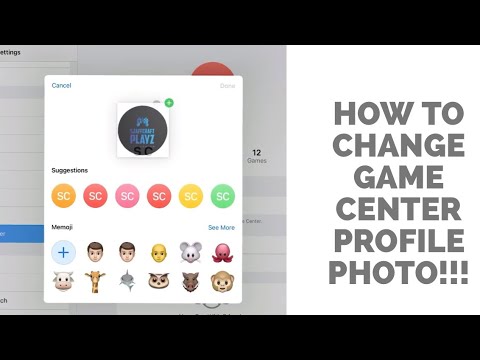 Quick summary:
Transfer your image to an iOS device. The avatar doesn't seem to be configurable from macOS (at least not from Ventura)
On the device, go to the edit-avatar page (Settings → Game Center → Edit Avatar for iOS 17)
Swipe-up (or double-click the home button) to switch to the Photos app
Drag/drop the photo to the edit-avatar box. This is the tricky part, and I was truly surprised that it worked:

From a Photos album (grid of images), long-press on a photo and then start to move it so you begin a drag operation.
While keeping that finger on the screen, to keep the drag in progress, swipe up or double-click the home button with another finger to switch apps
Switch to Settings, while still holding your finger down on the drag
Drag the picture over the avatar circle and drop it there

You will get a popup allowing you to select variations on the image. Pick one.
And you're done. It will soon sync to iCloud and your other devices.