Today, when using Exposé to reveal my desktop prior to ejecting a drive, I found that all of the files on my desktop had vanished. Only the mounted drives were visible.
Needless to day, this worried me. I don't want to lose any files. But before restoring them from a Time Machine backup, I decided to check to see if they were actually gone or if the Finder had just stopped showing them.
The following command (from a Terminal window) will show you all of the files (but not non-file objects like mounted drives) on your desktop:
$ ls ~/Desktop
I typed this command and it showed me the four folders and two files that were on my desktop.
So the files were where they were supposed to be. The Finder just stopped showing them. I recovered by restarting the Finder.
Hold down control and option while clicking the Finder icon in the Dock and you will see a "Relaunch" option: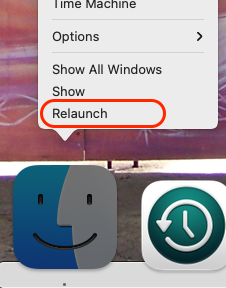 Click it and the Finder will restart.
In my case, this fixed the problem. A few seconds later, and the desktop icons were all back in their normal locations.