I just migrated from a Intel MacBook Pro 2017 to a M1 MacBook Air 2022. I used Migration Assistant directly from the older computer (via a USB-C cable) when I first started up the new computer.
I have a weird problem with Spotlight:
It can find files only if I search from "This Mac", but not if I search in my "Home" folder, or any subdirectories of the "Home" folder.
e.g. if I search for files with names containing "garage" in This Mac, it finds ~/Music/Garageband which is within the Home folder.
But if I do the same search in my home folder, no results return. Even though ~/Music/Garageband is within the Home folder.
ccf is the Home folder name in the screenshots.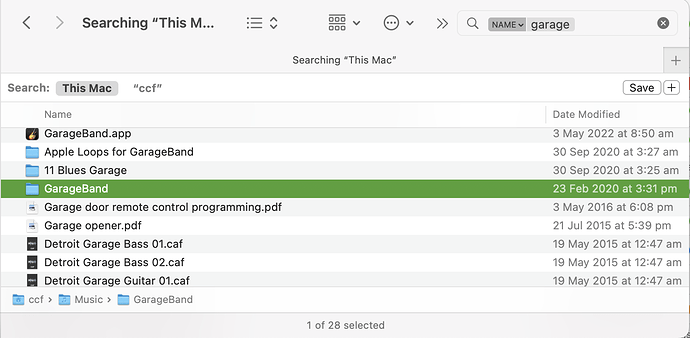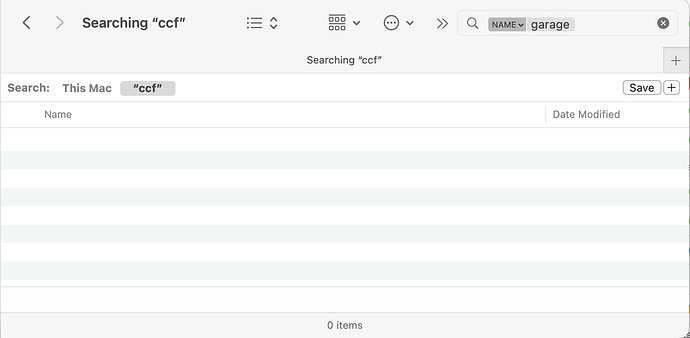 Searches within for anything in the home folder never reveal any results. Search by kind, or extension, or name etc.
Starting a search in ~/Downloads doesn't find anything.
But searching in /Applications (not in the Home folder) works fine.
I've tried:
resetting the Spotlight command
sudo mdutil -E /

Also tried resetting Spotlight, and "Repairing Permissions" with the CleanMyMac X app via Setapp.

Booting into Recovery Mode, and running Disk Utility First Aid on all the Volumes I can (even though I only have one partition)
Searching via the Spotlight Search box (command-space) finds files.
A side effect is that Hazel won't find matches using the "Contents Contain". But will find matches using "Contents Contain Match". I am guessing that the "Contents Contain" feature relies on Spotlight.
Any ideas on how to fix this?