I just saw something interesting today. There were two app updates on my 2011 MacBook Air running Sierra (macOS 10.12.16). When I opened the App Store, the update page looked like this: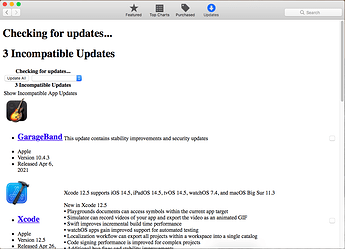 Clearly, the CSS used to render the page was absent. I quit/restarted the App Store a few times an even shutdown the Mac itself, but no changes.
I can only assume that the App Store doesn't have a local copy of the CSS used for the updates page but loads it dynamically from an Apple server somewhere and the file is no longer being served.
Has anyone else seen this?