@ace, I've noticed several threads recently that have been miscategorised as Article Comments when they should have been TidBITS Talk. I've been re-assigning them as I see them, but it actually means I don't see these conversations until they're quite old. I might be the only one, but I actually check out new threads in very different ways based on their categories.
I notice that if you create a new post from the TidBITS Talk homepage, the first category listed is Article Comments. I wonder if some people are just choosing the first category there so they can post their topic?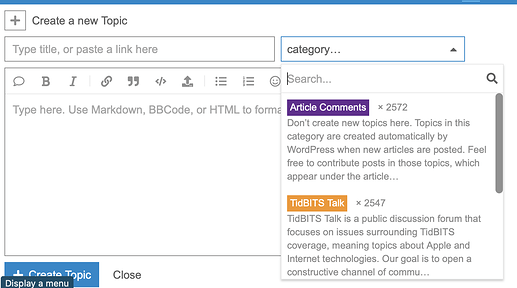 Two thoughts:
Is it possible to change the order that the categories appear in the new post dropdown?

Maybe preferentially, is it possible to prevent non-TidBITS staff from choosing the Article Comments category?