Sometimes my Finder's "More Info" section of metadata goes rogue. When I notice that it's missing—when Hazel throws an error because "where from" is empty for a downloaded file, for example—I reboot my Mac and after a while, the metadata magically reappears.
I'm running macOS Monterey 12.2.1 on a iMac (Late 2015).
See screenshots below.
Does anyone have any idea why "More Info" goes missing? It is really annoying.
Thank you for reading.
The "More Info" metadata is missing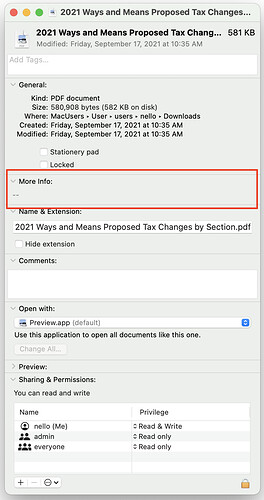 But after a reboot and waiting less than an hour