I just got my 30 day warning that my subscription will renew. Seems I still have five devices listed (and paid for), but I'm only using three. Thought I'd go and cut down to just the three I'm using, but while I can easily add more devices (and cost), this is what I get when I ask how to reduce the number of covered devices: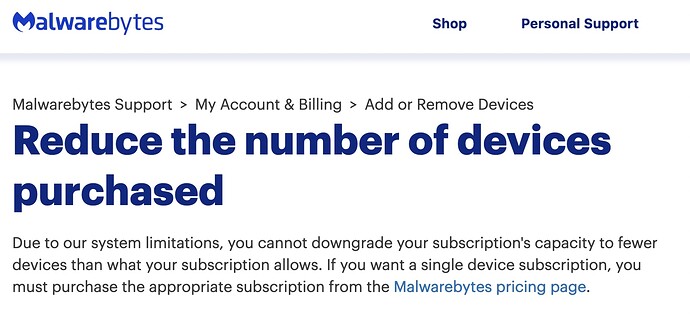 "System limitations"? I know BS when I see it. I opened a support ticket and turned off auto-renew. They have 30 days to cut my subscription to three devices, or I'll cancel and uninstall.
They've had four years of subscription from me, and during that time not one item of malware has been detected. Makes me wonder what I'm paying for!