I've just downloaded iOS 16 and found two features I never heard anyone mention.
Print Center: This app shows up in your in the active apps you see when you swipe up from the bottom of the screen (at least in iPadOS 16). It shows what you're printing and gives you a print queue.
Notes: When you type something like 30 lbs in Notes, and press Done, a grey line appears under that number. Click on it, and you get a conversion list.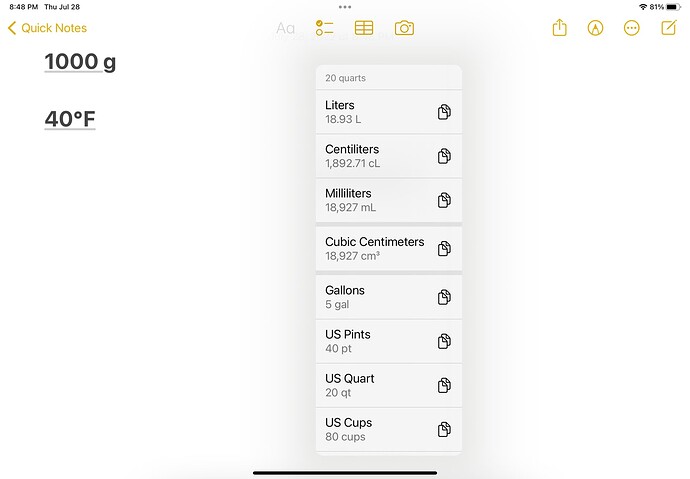 You can see the grey line under
1000
and
40
. On the right, I clicked on the
20
in 20 quarts and got a whole lot of conversion options.
Anyone found any other unmentioned feature?