Hi, anyone other having problems sending mail on iOS (15.4.1) from Gmail ?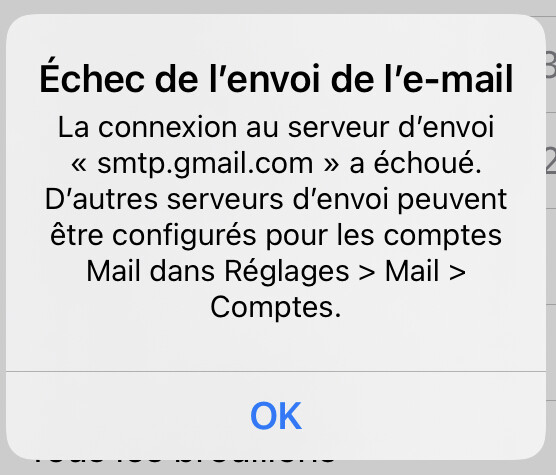 Translation: Failed to send the email
Connection to the sending serveur "smtp.gmail.com" failed. Other sending servers can be configured for mail accounts in Settings > Mail Accounts.
What's really strange is that my mail will be send, once I turn off wifi?!
There's no VPN actif. I tried the different Gmail troubleshooting options (CAPTCHA reset, delete and reauthenticate as described on iGeeksBlog) as well as the Apple Mail Support setup for Gmail. Nothing changed or, more precisely, I can't modify the port of the smtp server to 587 nor add a second one in my Gmail account setup. If this is helpful, I used the Add new account > Google > google.com authentication site in order to create my mail account.
My Gmail account setup is: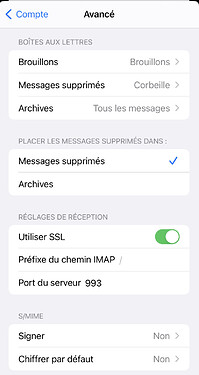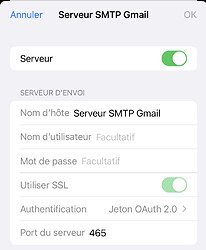 (you may have to use Translate to get the english terms, sorry for the inconvenience)