In case its relevant: iMac (Retina 4K, 21.5-inch, Late 2015), MacOS 11.6
In response to another topic about upgrading causing Contacts duplicates, I decided to log in to iCloud.com to familiarize myself with restoring stuff from iCloud. When I went to iCloud.com in Safari 15.0 the following pop-up immediately appeared. [I then recalled that this has happened before but I have just run with it in the past.]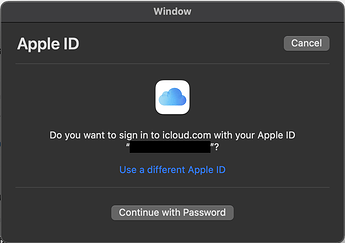 If I click the 'Continue with Password' button then enter my AppleID password, copied/pasted or typed manually doesn't matter, the pop-up shakes indicating a problem with the password. The first time this happened I tried entering my password multiple times to no avail. Finally in frustration I clicked the Cancel button and the standard iCloud page asking for log in credentials opened.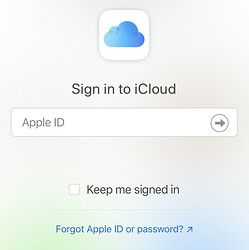 From here I simply use 1Password to enter my credentials plus my second factor authentication, and all proceeds normally.
So, why do I get the pop-up that doesn't work before I get the web page that does? Does this have something to do with having 2 factor authentication set up?
Anyway, wondering if anyone else sees this or has any idea what's going on.