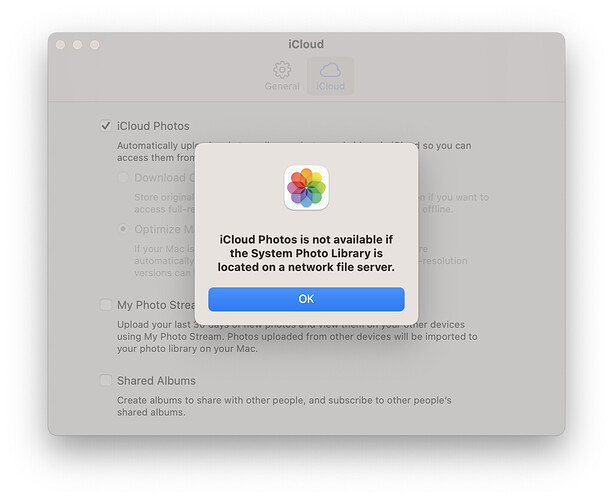 This is only marginally on topic, but worth mentioning.
My daughter had the brilliant idea of me just using a share from my Synology NAS as the destination for her local sync of everything rather than attaching her old drive. I think I have enough storage for all that and it's much tidier.
But when I tried to do that I got this annoying error. What a pain in the butt. What is the concern? Speed? Occasionally going offline? I have had all these problems with local external drives, and they're not debilitating. Is the file system unable to ensure file integrity? But I use it for Time Machine without issue…
This is just crippling.