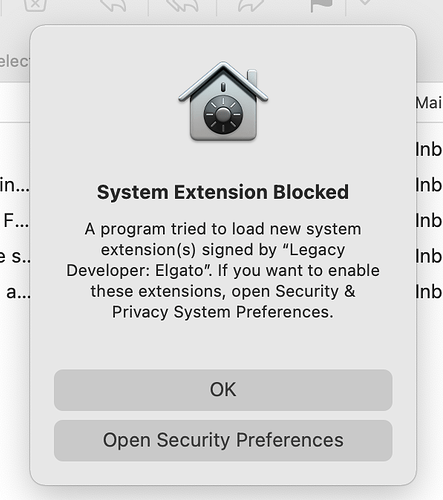 This message appears every time I startup my MBP 14 (Monterey). I assume it is a legacy from having EyeTV installed in the past on my old MBP (2012) which was migrated to the new laptop. I have removed every file associated with EyeTv (and Elgato) except for the EyeConnect log which displays the following message:
'Bonjour | static Boolean UECBonjour::BonjourBookmarkInstallIntern(tBonjourServiceStruct *)]: Bonjour service "EyeTV mbp14" could not be registered.'
This occurred after I enabled kernel extensions in the Startup Security Utility to install the latest version of Audio Hijack.
This way way past my skill level. I assume there is a startup instruction somewhere (maybe in a plist), but I don't know how to find it, let alone remove it. I don't want to use EyeTv on this machine.
Any help on removing the 'instruction' would be greatly appreciated.
Thanks - John