For several years now the following dialog appears now and then on my 2017 iMac, now running Big Sur: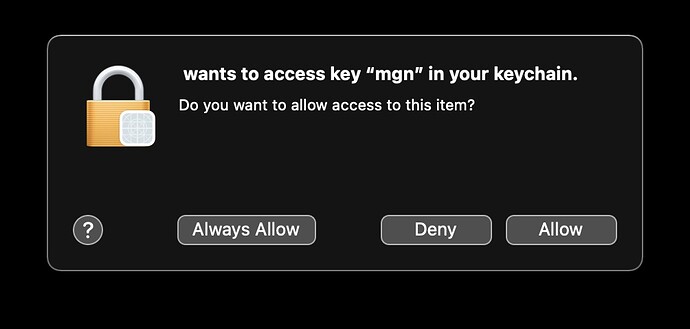 The key requested ("mgn") is the SSID of my home WiFi network.
The system.log offers no clue (not sure what I would look for). I've never clicked on "Always Allow", but dismissing the dialog with either "Deny" or "Allow" seems to have no visible effect on the machine.
Any ideas on how I could identify the