Short background: My and my wife's e-mail (each of us has a personal domain name for business) used to be forwarded from our domain host to our ISP, but something went awry and the ISP proved useless. So I deleted the forwarder, and Apple Mail (MacOS and iOS) now logs into the domain host. Everything works much better. All mail arrives.
However, whereas my mail arrives in "All Inboxes" on both Mac (Monterey) and iPhone, my wife's mail arrives in a subfolder and is not shown in All Inboxes" on her iPhone (and yet it is correctly sorted on her Mac). These screenshots show the difference: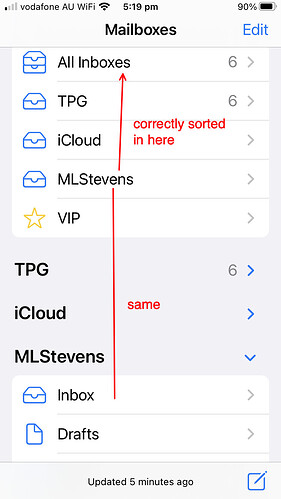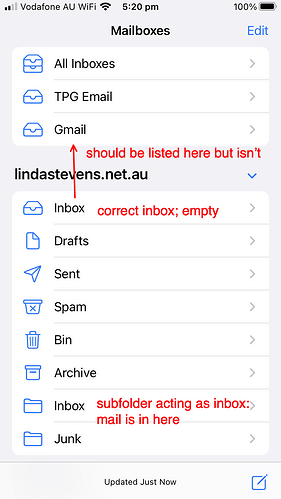 What setting do I need to change to get my wife's Inbox working the same as mine (and as both already do on our Macs)?