I'm having trouble with an older photo library in Photos Version 7.0 (460.0.120). I opened it not long ago in the Photos that came with OS12.3 and everything was fine, but this time all I see are grey boxes in place of the photos: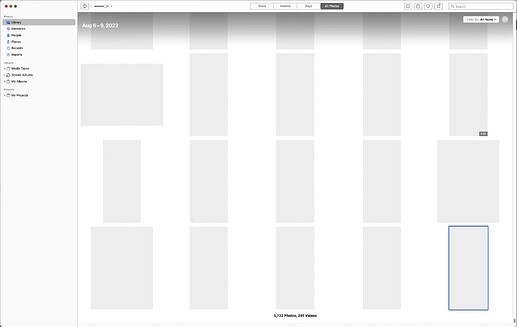 Every photo is a gray box, and I'm assuming that the orientation of the photos is properly reflected. I tried again with the backup of the file but got the exact same result. My other larger library opened with no problem. I opened this library by holding down the Option key when I opened Photos and selecting it from the list. My initial round of googling suggested I try editing the photos one at a time, but this is what I got when I clicked the Edit button for one of them: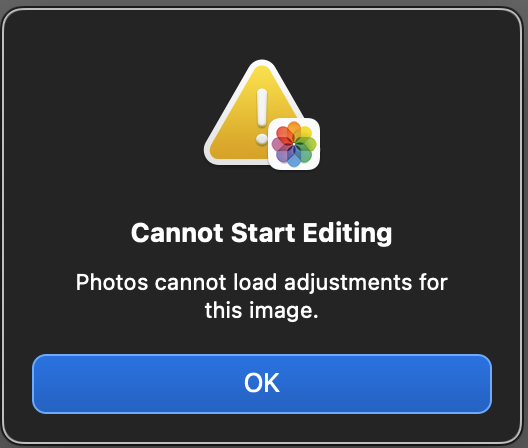 Has anyone else experienced this? Any idea how to fix it?