Hello!
Can you help me to get rid of the annoying pop-up window "Finder wants to make changes. Enter your password to allow this."
It does not go away after dozen of times entering my password. Then suddenly it goes…
It continued irregularly (but not every day) before update to Sonoma, and is back after the update.
Sometimes "Relaunch Finder" helps, sometimes not.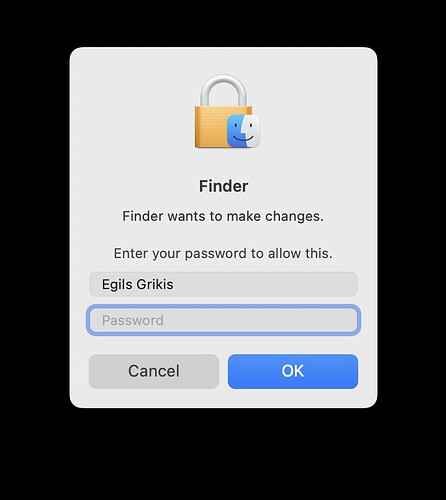 Thank you,
Egils