We've touched on this, but I must vent.
I lost my AirPods this weekend. Even til now, Monday, this is what Find My shows: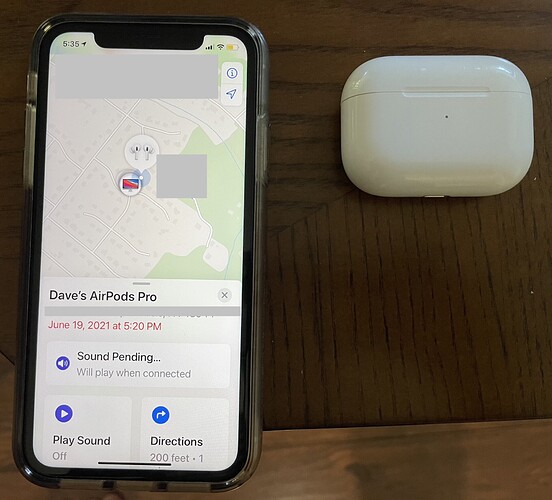 I just found them. (On my own, with no help from Apple). And, as you can see, even sitting right next to the phone, there isn't a trace of a beacon of any kind. My phone still has no idea where they are, and cannot even play a sound.
This is unforgivable.
The sound feature only works when the AirPods are not safely stowed. In other words, when they're probably in your ears. In fact, they warn you that it might hurt your hearing. In other words, if you're so stupid that you don't know your AirPods are actually in your ears, you might have to take a risk of damage to your hearing by playing a loud noise.
But if your AirPods are away from your body and, therefore, actually at risk of being lost, sorry; we can't help you.
I just don't get what kind of product development cognitive dissonance they're tolerating in Cupertino.