My son recently got married, and I put my daughter in law on Family Sharing. However, she cannot see my purchases and i cannot see hers.
Looking on my Mac, I see her as a member of my sharing account, but when I click on her account I see this dialog box: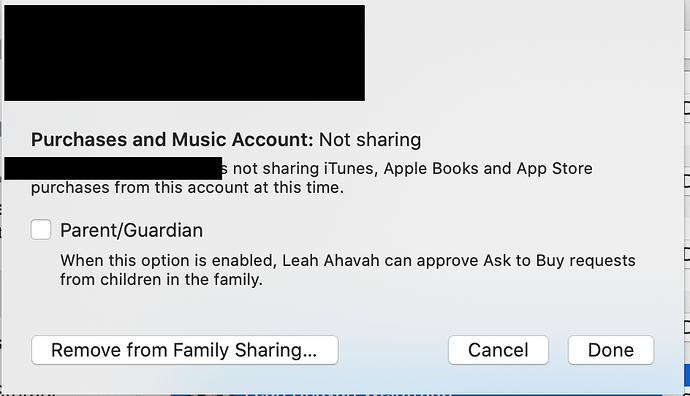 She showed me the sharing screen on her iPhone: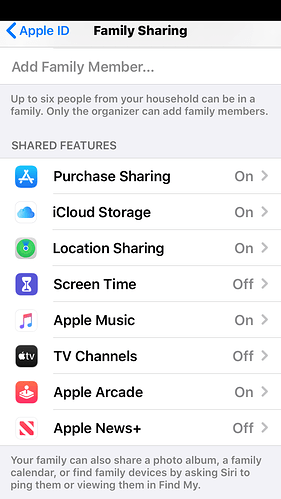 She has her own credit card on her account. Does she have to switch to mine? Everyone else on my plan is able see my purchases and I can see theirs.