In iOS 14, when you setup the time for events in reminders or in your calendar, you typed it in. No more spinning the Wheel o' Time to set the correct time.
I liked it. Time is something I can quickly type in, and it's pretty simple. I hate it when you have to spin or select time from lists. I especially hate it when I have to select my birth year and have to travel decades back to find it. Nothing makes me feel old like having to spend 15 to 20 seconds going back to find my birth year.
Then in iOS 15, the spinning time wheels are back. Why? We're people in capable of entering time by typing it?
However, when you firmly press the time wheels, you get a pop up numeric keypad for entering the time.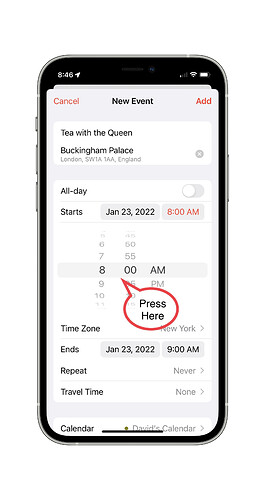 Wheel of Time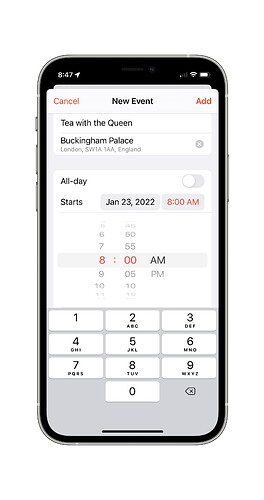 Manual Input
One of the complaints about iOS's interface is that it's not discoverable. On the Mac, I can search through menus, and there's usually a button that would have done something like this. On iOS, you just have to know.