I'd like to encrypt my DNS traffic and had been using OpenDNS' DNSCrypt to do this.
As I understand, turning on Private Relay routes all TCP/IP packets—even those for DNS—through Apple's service based on what I see on the DNS settings for macOS ( → System Preferences → Network → (choose network interface) → Advanced … → DNS):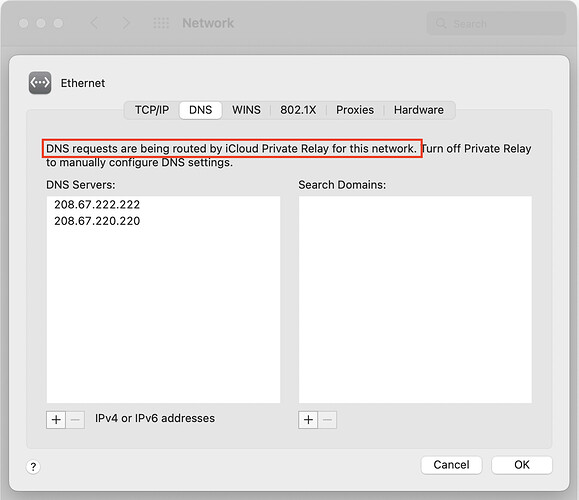 My questions:
Does anyone know what DNS service(s) Private Relay uses?
Is there any way to encrypt DNS traffic while using Private Relay?
Thank you for reading.