Problem: I receive emails from a company, but I get the images embedded in the email showing dumped at the bottom of the email rather than in the body ("Quilter" in green, and the white pretend signature), with the place where the images are supposed to be showing a blue "?" box.
Question: What causes this and is there a way for sender or receiver to fix it?
Why is the sender's PNG images ("logo.png" and signature.png") appearing at the bottom of the email?
I have a feeling this may be caused by the sender in how they compose their automated emails…?
---
Points to note:
Same thing appears in Mail app on both macOS and iOS/iPadOS (for last few months). Using macOS Big Sur+Monterey and iOS/iPadOS 15+16).
macOS Mail app setting "Load remote content in messages" does not fix this, BTW.
None of the privacy settings nor any content blockers affect this on Mac or iOS.
Clicking on (right or left click) the blue "?" doesn't do anything, or offer any contextual menu.
---
I contacted the sending company who responded (obviously they presume I'm an Outlook user!):
I can confirm that occurs when Outlook on your current device is blocking the images. This can usually be resolved by selecting' enable content' on the pop-up that appears.

Do you have an option anywhere inside of the email that gives you this option? If there is nothing obvious that sticks out for you, can I ask you to click onto the blue question mark, please? The system will present you with an option to download the pictures.
None of these solutions work or are relevant on Apple Mail apps.
---
macOS Mail app screenshot (similar on iOS), redacted for privacy: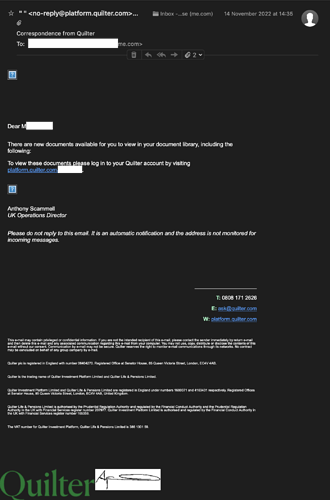 macOS Outlook app screenshot (M365 user, so tried it to see what happens), redacted for privacy: