@ace, I've noticed a bug on some TidBITS articles when I view them on my iPhone. I've not been able to discern a pattern that determines which articles are affected, but it's happened over the last month or two at least. Basically, when I read the article, at the top it says No comments and at the bottom it says Start the discussion in the TidBITS Discourse forum: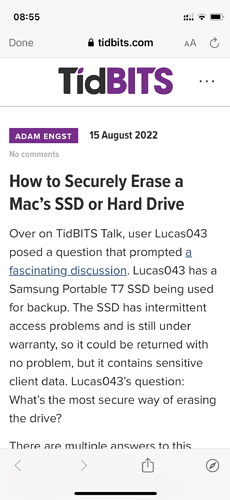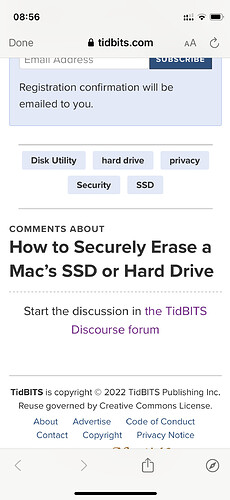 I sometimes think, "that's strange, I would have thought there were comments on this article, I'll tap through and subscribe in case anyone comments in the future." When I tap to go to TidBITS Talk, I find that there's a whole thread of comments: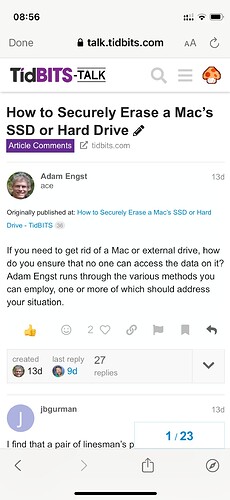 This has happened when I viewed both in the Reeder app's in-app browser, and Safari itself. Again, I'm not sure if it's all articles viewed on iOS or just some. But thought you'd want to know.