I'm seeing a problem that I'm sure others have seen, but web searches don't seem to be fruitful.
The Apple menu indicates that Software Updates has an update. But when I go there, the Software Update window just hangs. I see the spinning pinwheel and "Checking for updates…", but nothing more.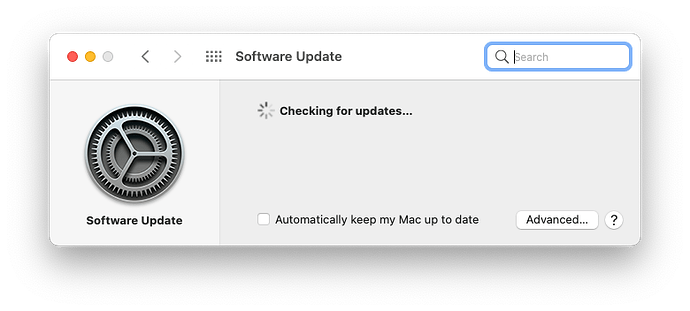 If I log out and log in to my administrator account, it works fine (and I found an update to install). No problem from my account if I boot into safe mode. But when I do a normal boot to my own account, no luck.
I already tried deleting the Software Update preferences file (/Library/Preferences/com.apple.SoftwareUpdate.plist). I also found a local copy (~/Library/Preferences/com.apple.SoftwareUpdate.plist) and deleted that. Rebooted. No change.
And today, when connecting my iPod, I got the usual popup about needing to install a driver, but instead of completing quickly, it has also hung. Over an hour staring at:

I've only got one item in my Login items (Stickies). My LaunchAgents doesn't seem to have anything suspicious (iMazing, Adobe's updater, Microsoft's updater and something from VirtualBox).
Any tips about what I might be able to do to fix this (aside from the obvious, like "install your updates from your admin account", "install your updates from safe mode" and "upgrade to Ventura").
If there's some way to figure out what's blocking the Software Update service from running on my account, I would really like to know what it is.