I tried to take a photo with my iPhone 7 but the image was wobbling, maybe "vibrating" is a better description. Top advice was to clean it but that didn't help, looking more closely I got a bad feeling and using the Magnifier app on my wife's phone let me clearly see that the lens is cracked (maybe it's technically glass covering the lens but the end result is the same).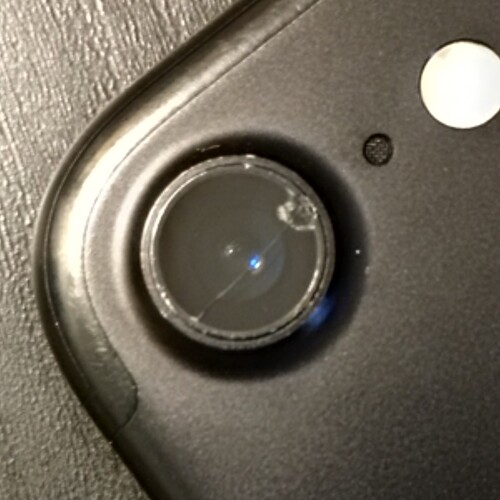 Is there any potential downside to getting the camera repaired (I assume it actually involves replacing the entire camera component)?
I've found a well reviewed local iPhone repair place that I don't have a quote from yet but I think it will be less than $50, which sounds like a good deal. As long as the phone is opened up, I'd probably get the battery replaced as well.
I don't take a lot of photos but I care enough to consider a working camera essential. I've had this phone over four years so I've gotten enough use out of it but I also don't have a burning need for a new one. For both my iPhone 7 and my wife's 6s, I've been thinking we'd replace the batteries soon and not replace them until something major broke or they stopped running a current OS. The iPhone 7's processor is also in a 2019 iPad model so I think there's no danger of it not running next year's iOS version (or beyond).