This has been bugging me for quite some time, and I haven't been able to figure out why.
Here's an example. Just today my sister sent me a one-minute video taken on her 12-inch iPad Pro.
When I looked at it on either my iPad Pro or iPad Mini, the resolution was horrible.
When I saved it, here's the info about the resolution and file size: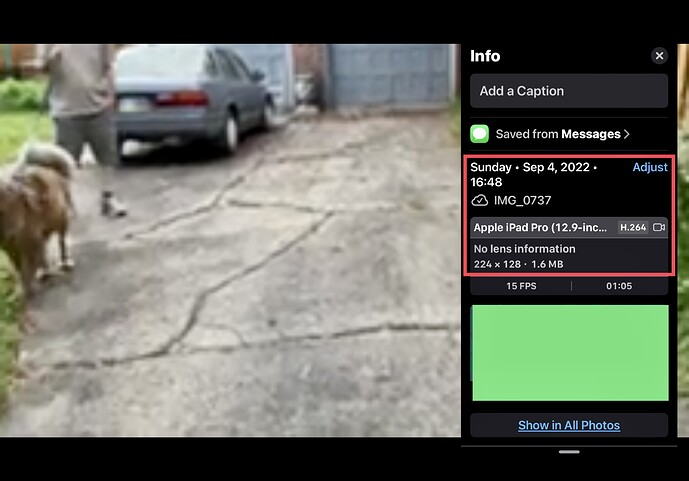 But when I went to my iPhone, it was a much higher resolution with the following specs: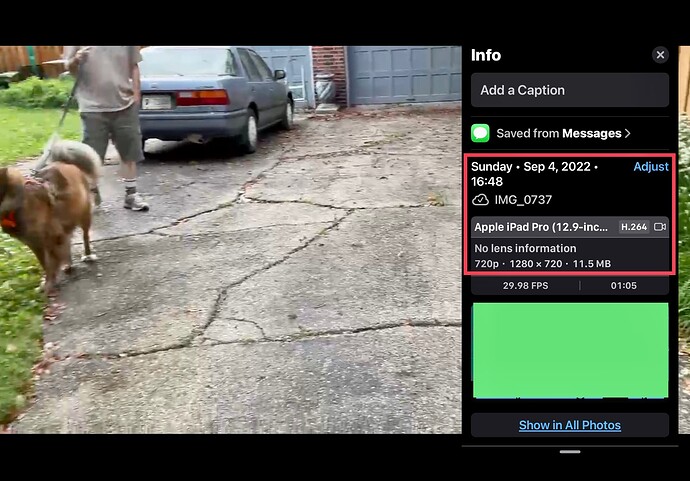 (I was able to download/save the second one by choosing to save a 'duplicate'.)
Could someone please tell me what I'm doing wrong here? TIA!