I've had a nagging problem for months now with the way icons are vertically spaced in a Finder window. I've finally tracked down that the icons seem to spaced differently depending on where the containing folder is located.
Here's a screenshot of a folder that I created as a test. It's situated on the Documents folder on my hard disk. It just contains a number of empty folders, and the Finder settings have it in icon view, with an icon size of 16, text size 10, and with labels on the right.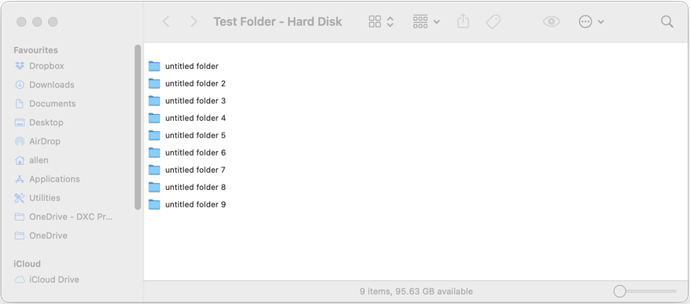 Now here's a screenshot of the same folder, moved into my iCloud Drive: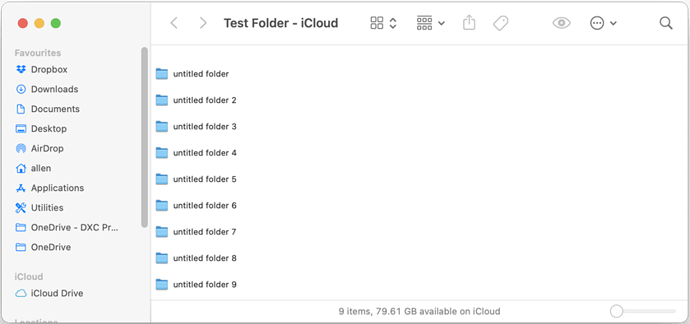 The vertical spacing in the iCloud Drive is much wider than on hard disk. I am totally at a loss to explain this—can anyone offer any insights?
Cheers,
Allen