Since installing Mojave, I repeatedly get this message:


Clicking OK (or "Don't Allow") causes the dialog to go away, but it comes back again later. "disinreadifier" is a small AppleScript that runs periodically in the background (launched by LaunchAgent) and performs some housekeeping in Mail.
No matter how many times I've clicked OK, the dialog comes back the next time disinreadifier runs. I've even gone into the Security and Privacy preference pane, verified that disinreadifier has permission to control mail. I have tried unchecking and checking it. I've done restarts. I've performed searches looking for answers online. I have even given disinreadifier Full Disk Access, though it shouldn't need it. ("Try giving it full disk access" seems to be Mojave's "have you tried rebuilding the desktop".)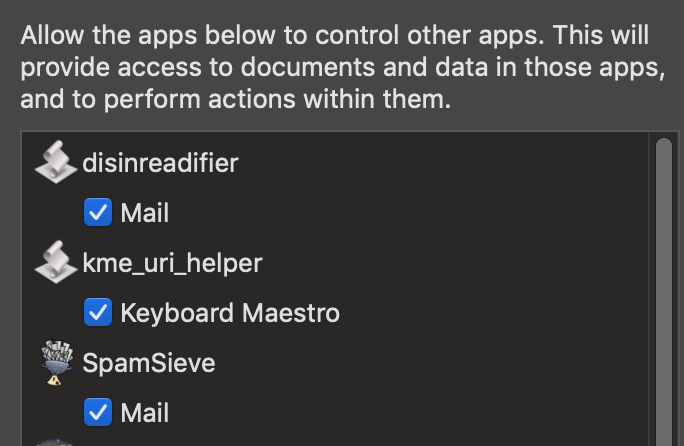 I'm stumped. Any ideas?
–Ron