Maybe I'm doing something wrong here, but…
Lately when I share a link to photos in my
iCloud Photo Library with friends, they get the message below: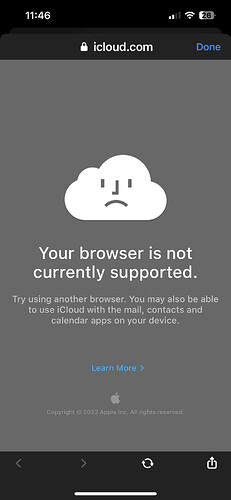 Then I tap on the link I sent them, and even I get the same message right in my
iPhone! Yes, using Safari, and it's the same device I used to created the link and shoot the photos!
A couple more details: they can see the thumbnail in the Facebook messenger app, so that works. And all the photos have been synced to iCloud.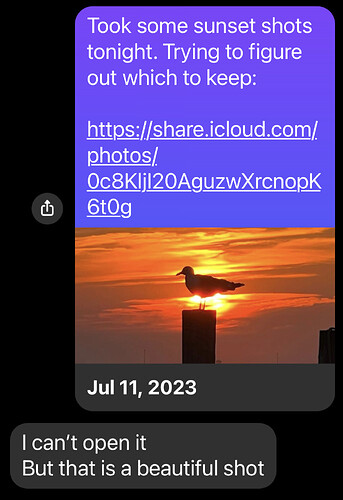 It's so exasperating. Here is the link I shared today. It will only be good for 30 days:
Does it work for you? On what device?