I got a notification that I needed to Update Apple ID Settings (Some account settings will not be available until you sign in again).
In System Preferences > Apple ID, I click on Continue and get a pop-up window with the same message and Click on Continue in the pop-up which sometimes leads me here: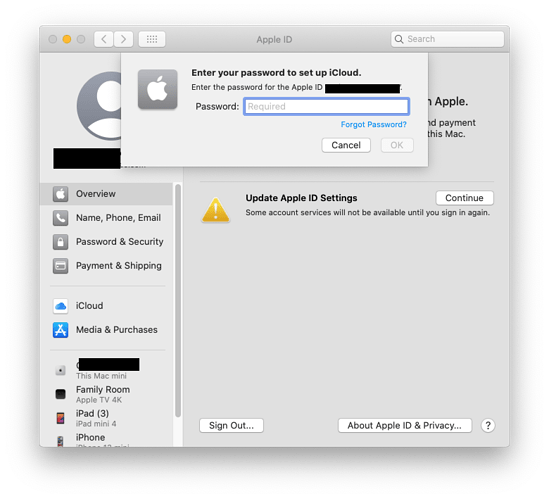 I enter my Apple ID password and it gets accpted but nothing changes. I'm still told that I need to update my Apple ID settings. And then after a short while, I"m prompted for my Mac password which I enter successfully without any change.
I've tried logging out of iCloud, rebooting, and logging back in to iCloud but the issue persists.
Any ideas on how to fix this?