Here's a weird one and I can only imagine TidBits members figuring it out. Apple Support was beyond useless on this.
A member of my weekly volunteer group (hibikinokai.org) edits the newsletter each week. We stopped holding in-person meetings in 2020 and switched to Zoom. I grab a lot of screenshots and email them to her.
She says up until just a couple of weeks ago she could tap on one image in Mail on her iPad and see a menu pop up offering to let her download all of them at once.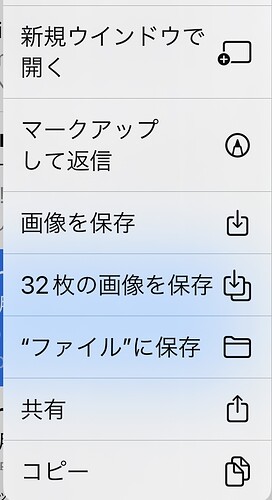 This is in Japanese, but the items read:
Open in new window
Markup and reply
Save image
Save 32 images ← this is the important one
Save in Files
Share
Copy
But now it looks like this: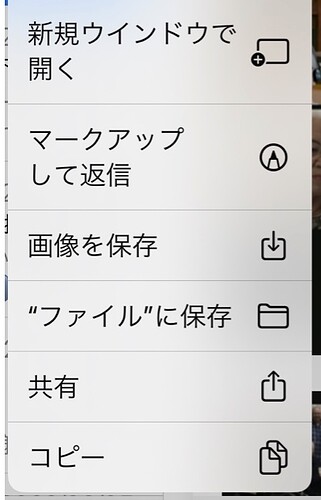 The only item that has gone missing is the "Save 32 images" option.
When I try a test like this on my iPad, if I long-touch an image then a short menu pops up with just a few choices, including Share. If I tap Share then one of my choices is save to Files. So it's a two-step procedure with me and I don't see an option to save all the images at once.
I chatting with Apple Support and they insist it can only be done one image at a time. But if I search on the web there is mixed messaging about that - even in the Apple support forums.
So… what's going on? Anybody know?
Thanks.