Josh and I hit this just as it started, since we both restarted our iMacs about the same time. Apps were launching extremely slowly, when they launched at all, and the entire system was sludge.
On Twitter, Jeff Johnson discovered the problem and posted about it. It's related to an Apple server that handles revoked certificates.
This command in Terminal will edit your /etc/hosts file to block connections to the problematic Apple server:
echo 0.0.0.0 ocsp.apple.com | sudo tee -a /etc/hosts

(Some are saying that 127.0.0.1 is better, but it shouldn't matter much since you REALLY do not want to leave that line in /etc/hosts—it MUST come out later! Does someone have a Terminal command that will do that for those less comfortable with editing Unix files?)
There's some speculation that Apple is having major infrastructure problems, perhaps associated with the Big Sur release since developer.apple.com is down, and the Apple System Status page shows a few outages.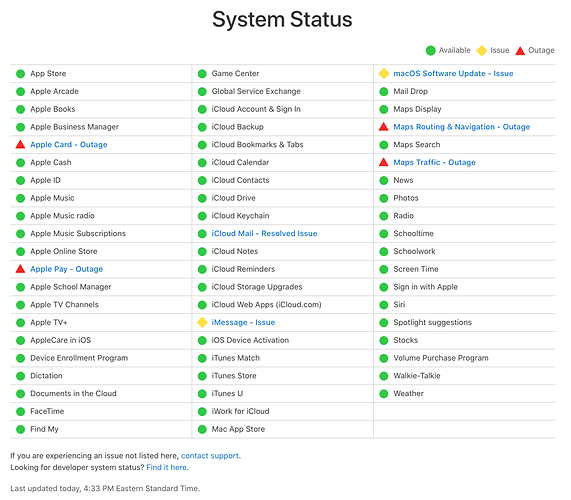 Obviously, the fact that an Apple infrastructure problem can cause major issues for Macs all over the place is hugely troubling.